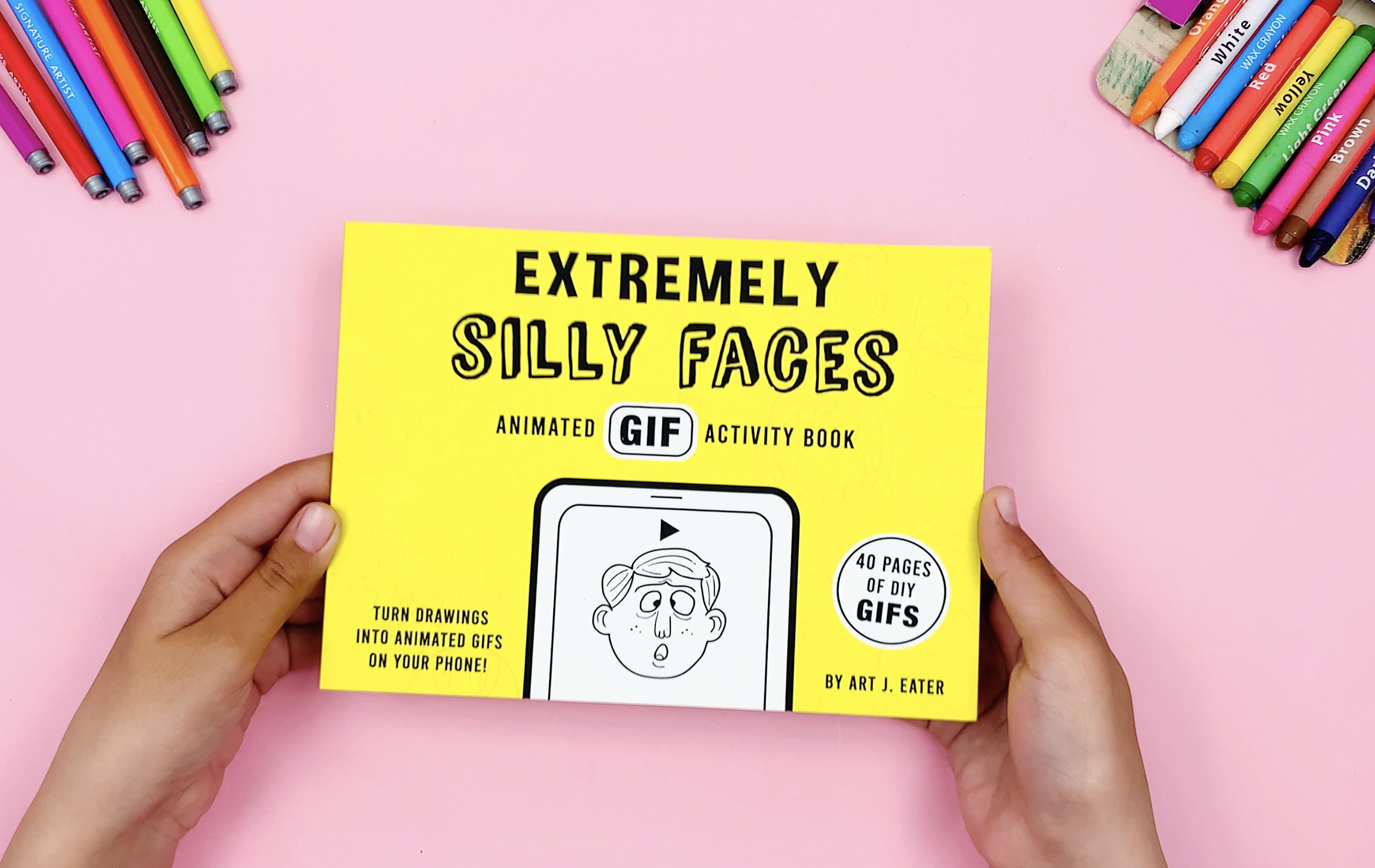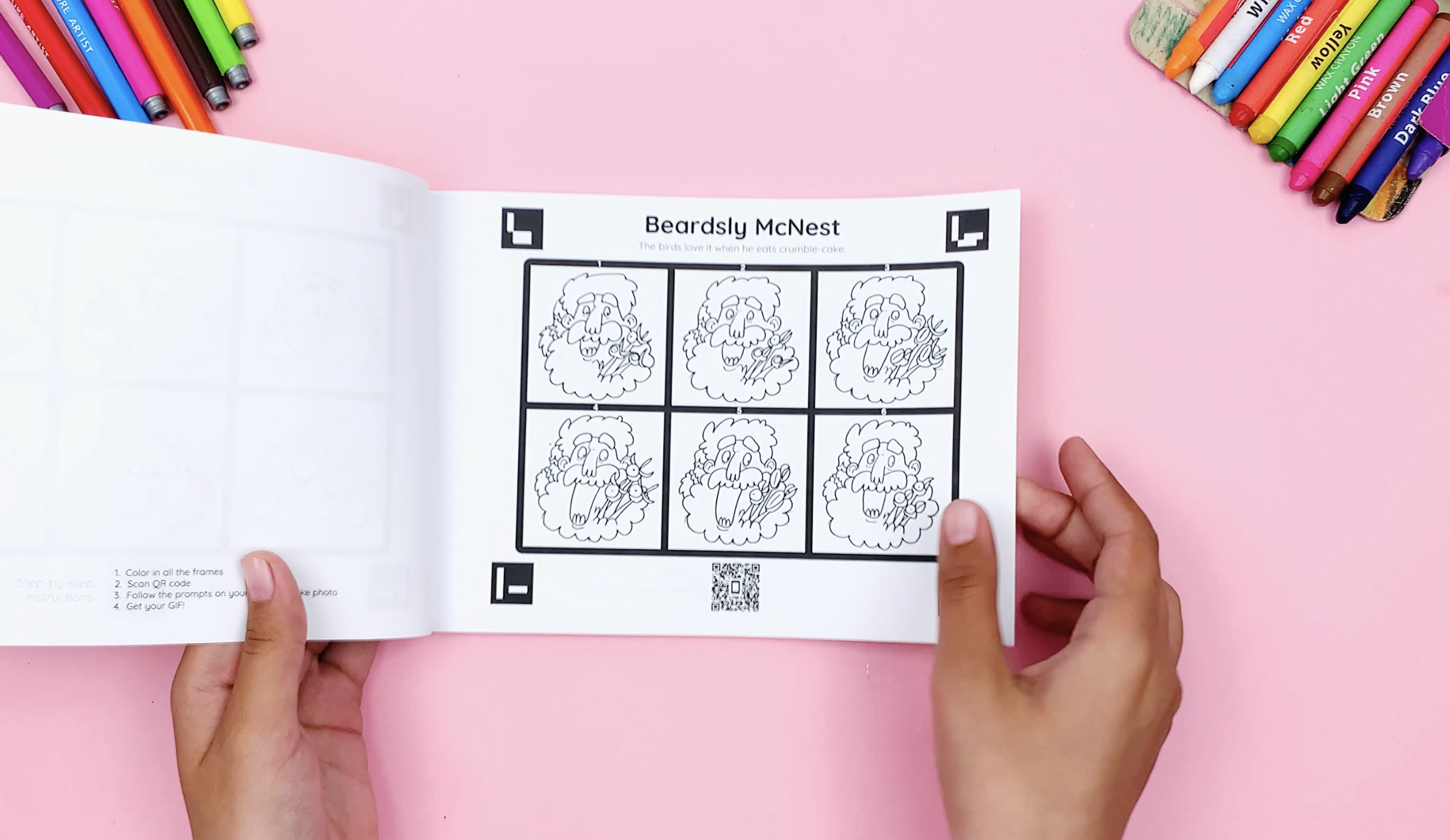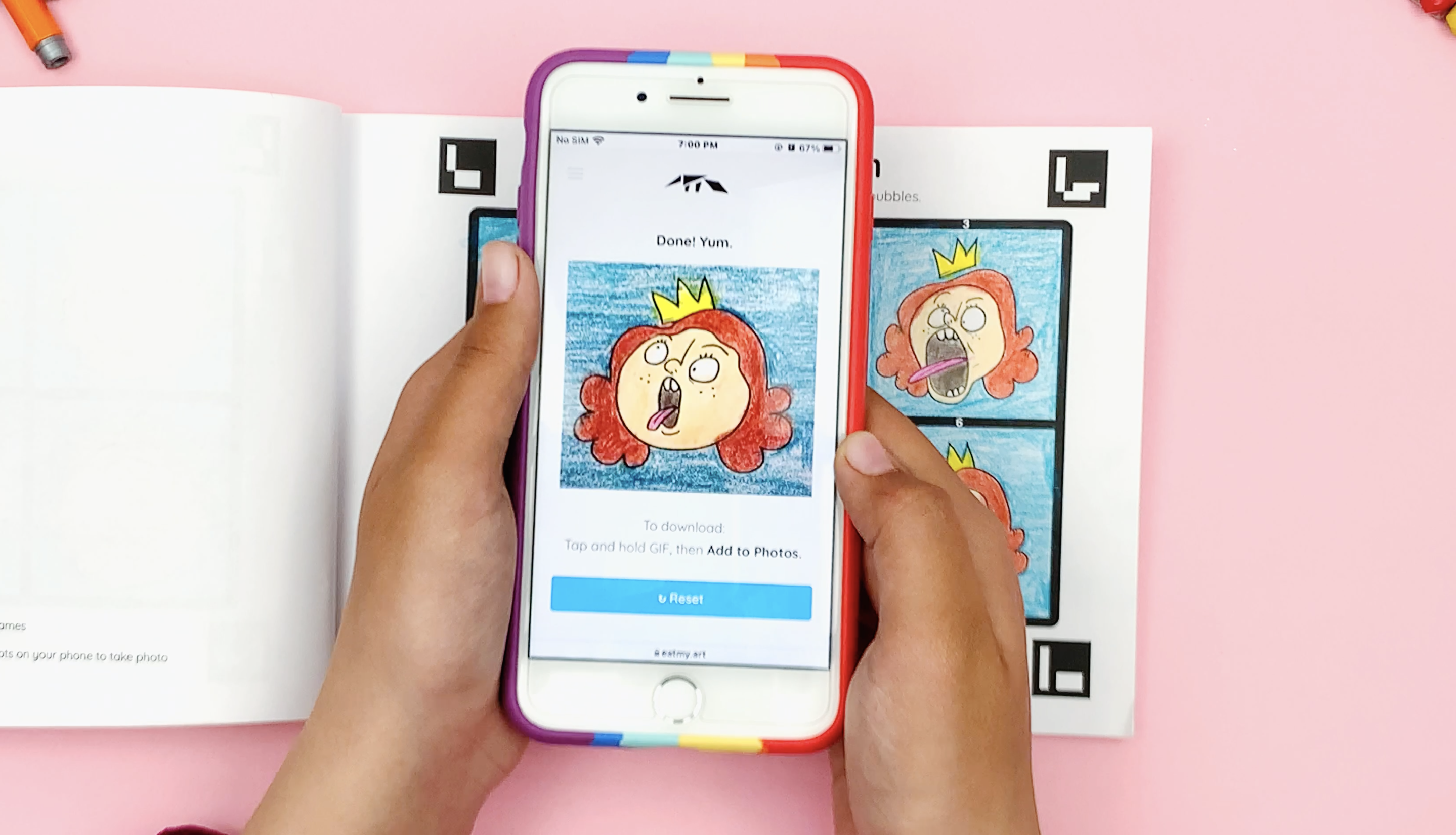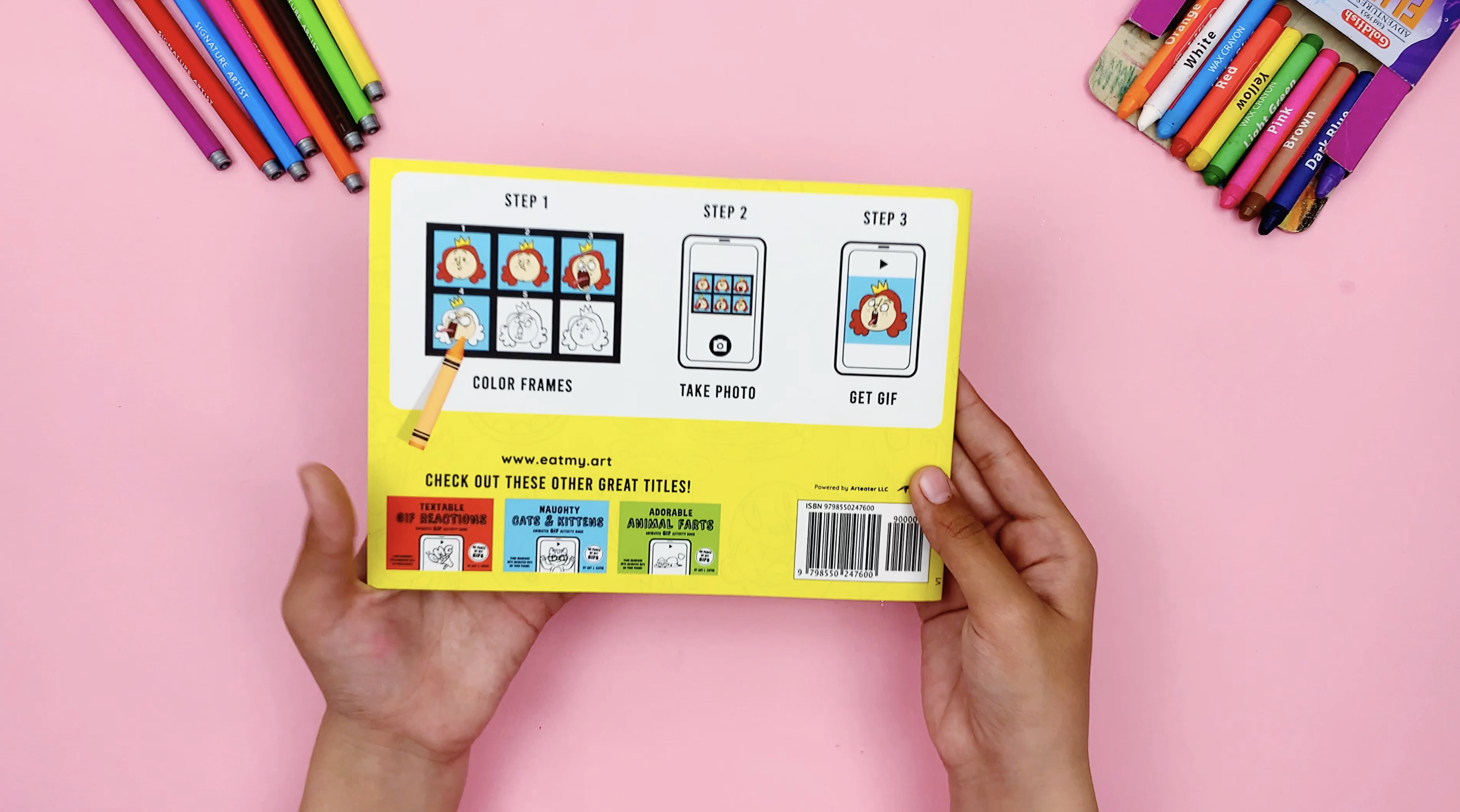 Activity Book - Extremely Silly Faces
Create hilarious GIFs by coloring! Featuring dozens of the SILLIEST FACES you've ever seen, your hand-drawn art will come to life as animated GIFs that you can immediately text to friends. You'll be hooked after experiencing the magical moment your hand-drawn art becomes a moving GIF!
Hilarious: Animate dozens of the silliest faces you've ever seen!
Easy: Step-by-step instructions!
Social: Send to friends!
Educational: Learn to animate through coloring!
Immediate: No app downloads!
Giftable: The perfect gift for the budding artist, coloring-book lover, doodler extraordinaire, or GIF lover.
Unleash your artistic skills to draw and color multiple frames, then convert into an animated GIF using your phone. You can save your GIFs to your camera roll and send them to your friends!
Get ready to giggle as you color in 40 pages of do-it-yourself GIFs. It's the perfect way for anyone to start learning hand-drawn animation.